enteliBUS System Controller
Hàng hot: | Lượt xem: 1277
An enteliBUS Automation Engine is the execution engine of an enteliBUS Control System. It monitors, stores and executes programmed control logic and interacts with the I/O modules through enteliBUS Backplane Expanders. There are three automation engine models: eBCON,eBMGR and eBMGR-TOUCH.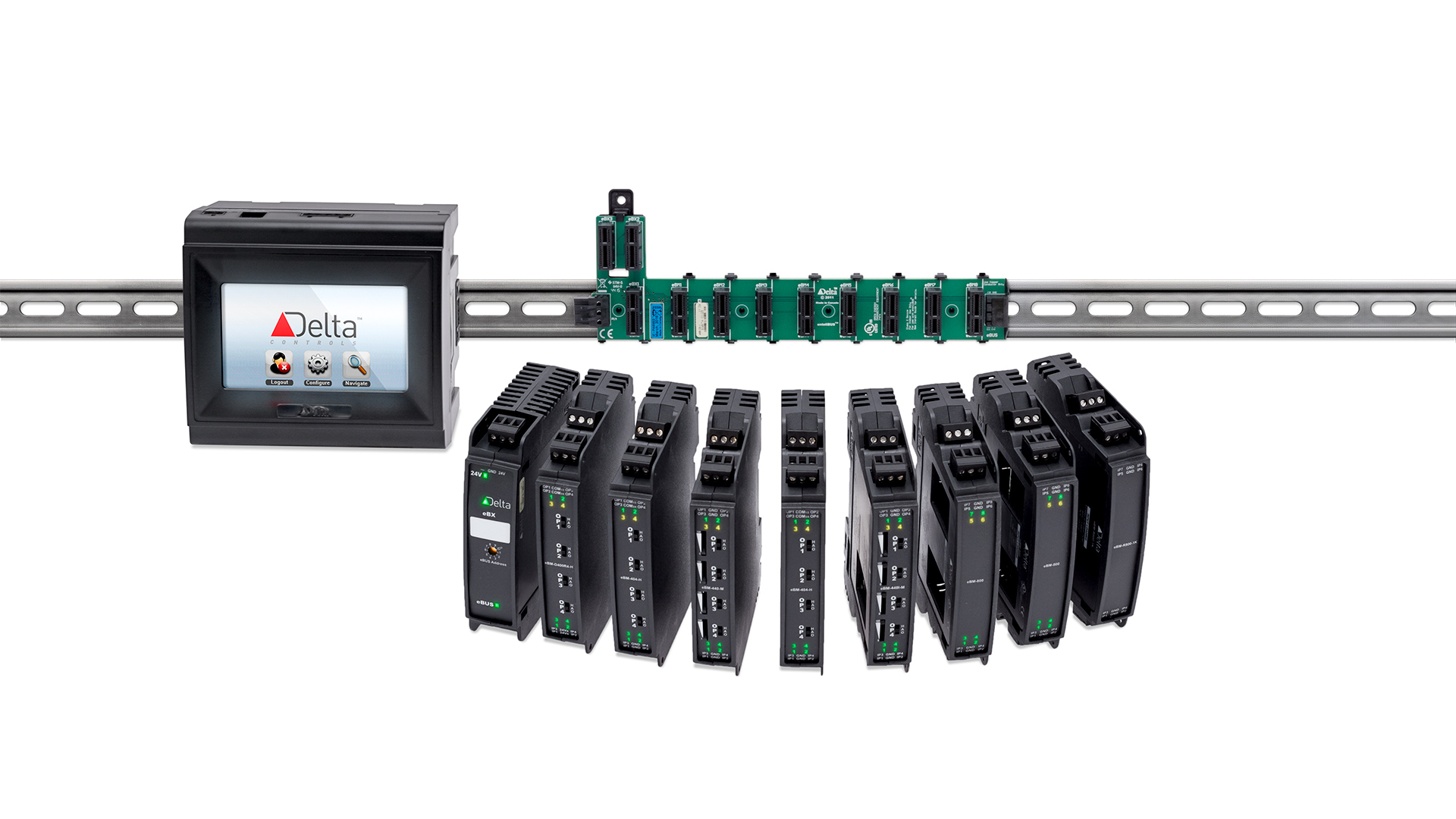 enteliBUS
Modular. Expandable. Flexible.
The enteliBUS Control System is a powerful fully programmable BACnet™ controller that features modular expandable IO making it an extremely flexible controller. enteliBUS controllers can be configured for any application from low IO density all the way to very high IO density applications. In addition to being an powerful and flexible IO controller, enteliBUS controllers are also powerful BACnet routers capable of joining multiple BACnet controller network segments into a single larger network. The enteliBUS System is comprised of Automation Engines, Expanders, and IO Modules.
Key Features
Hot-Swappable
Modules can be changed out while enteliBUS is powered. Reduce downtime for troubleshooting.
HAO Switches
Outputs use manual Hand-Auto-Off switches. You can change from Auto to On or Off without short-cycling equipment.